How easy is it to set up a ticket selling page with Snapup Tickets?  Well, the video below shows it only takes about 4 minutes to get up and running.  Snapup Tickets provides the event organizer with a quick and easy template-just fill in the details and you are set with your own URL to promote your event and sell tickets.
The create event page is a single page which captures your event details:
Event Title, Description, Location, Time, Ticket Types, Payment Gateway, Sales inventory, Sales dates, Waiver info and Graphics.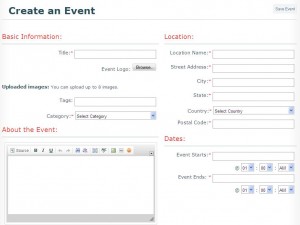 Snapup Tickets works with multiple currencies, provides various colour templates and has you up and running with your ticket selling page in minutes.  The video below takes you through the process and shows how quick and easy it is: