When we think about integrating social media with our events, we need to take a step back and look at the 3 streams where we would use social media at our events and their purpose. In the simplest definition, we could define these streams as Before, During and After your event. Each can integrate social media to enhance the experience for the event organizer, delegate, sponsors or partners and others involved with making the event successful.
Before your Event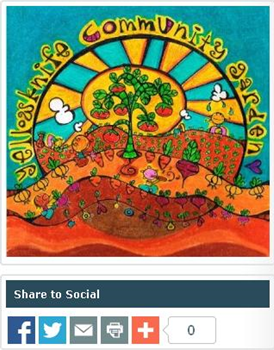 Before your event, a huge task is often marketing. Whether you are running a closed association event or one that is open to the public; attendance is key and social media can really build the buzz. One way would be through twitter-identify your target market and the hashtags currently in use to promote your event. If you are organizing an event geared towards event planners-#eventprofs #mpi etc… are all ones you can use. Nobody owns a hashtag, they are topics and any event organizer can use them to target an audience with their marketing message. While you should be looking at existing hashtags to market your event, this is also the point you may want to introduce yours. You can promote your unique event hashtag by offering incentives-giveaway, draw etc… This can help spread the word about your event but also gets your hashtag out there. Marketing your event through facebook can be equally effective. Generally speaking the reach may not be great as twitter, but most facebook users are very in tune with their news feed and read it regularly. Creating a facebook event and/or facebook page which can work in conjunction with your own registration system. Like and share buttons can be placed within the registration system which, in turn, can pop up on the newsfeeds of all that registrant's friends. "Mary Jo is attending…link" This is very powerful marketing for certain markets. Another facebook marketing tool is paid advertising. The beauty of facebook is the user data they have on each and every one of us. This allows an advertiser to target a specific profession or people with specific interests say, Event Planners, Students, Photography. If you were promoting a photography show, Facebook can put you front and centre with everyone who lists photography as an interest and you only pay for those that click through to your event page anywhere from 50c-$1 per click. Further, you can limit geographic range, so if your show is in Montreal, you can limit exposure of the ad to Quebec and Ontario for example. This is a big edge facebook has in paid advertising and it is no coincidence google sees this and has introduced Google plus to gather users and this data as well via their own social media circle.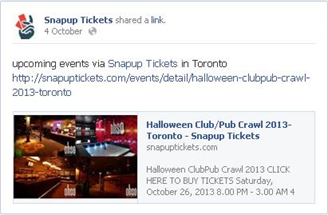 At your Event
When we integrate Social media at our event, we are moving to the engagement arena-providing value, community and communication for attendees to enhance the experience. There are a number of social media tools we can use to achieve this. Certainly tweeting with the event hashtag will promote your event and engage your audience online. Tools like Paratweet allow you to display engagement of twitter on large screens at your event. You can also use check ins (Foursquare and Facebook) to draw people to specific areas of your event. Check in at this exhibit/area for your chance to win…This is engaging the attendee and publicizing the specific area and event itself all at the same time. Tools like Paratweet allow you to display engagement of twitter on large screens at your event. Photo sharing is priceless. People love photos and the more you can encourage photo uploading to various social media platforms the better the buzz your event will have. Of course, as an extension, video can also be very useful.
After your Event
You can extend the life of your event with social media long after the doors are closed. All of the engagement at your event-photography, tweeting etc… can continue thus keeping your existing event in the spotlight as well as building momentum for future events. However the engagement can get more in depth. Once the event is over, discussion groups on linked-in or facebook can really allow your audience to continue the conversation. Event content can be posted, shared and discussed. Of course, event recaps via blogs is another way to keep your event in the spotlight after the event is held. Post event photos, video and event news can all be delivered and shared with social media to drive your message and exposure.
Social media is a powerful tool that is changing the communications landscape. There are very few aspects of our lives that Social media has not entered into in some way or another. It has completely changed the business models for all sorts of industries. Your events can harness the tools social media offers to give your event more exposure-Before, During and After making a successful event all the more so for attendees and event organizers alike.