When looking at your ticketing provider, cost is always a factor. SnapUp Tickets offers one of the best rates in the industry for do-it-yourself ticketing pages. Just look at the pricing comparison with industry leader Eventbrite when a ticket seller is using his own payment gateway like paypal or Authorize.net.
| | | |
| --- | --- | --- |
| Product | Cost Per Ticket | Service Fee |
| | | |
| SnapUp Tickets | 99c | None! |
| EventBrite | 99c | 2.5% |
*pricing comparison made May 6, 2014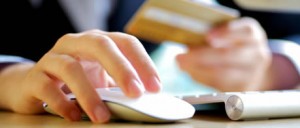 What does this cost difference amount to? On a sample event with 100 attendees and a 20$ ticket, you would pay $99 with snapup tickets and $149 with eventbrite. In this example, SnapUp Tickets is 33% less expensive.
How about Features?
SnapUp tickets carries many of the same features as Eventbrite including-Share to Social, Google Map integration, JPG inserts, event template selections, real-time reporting. Snapup Tickets WYSIWYG editor also allows for a rich blog style text windows for embedding video, images and other features.
Eventbrite does carry some additional features that SnapUp Tickets is in the process of developing. An API integration, deeper social media integration, enhanced check-in process are all in the works for SnapUp Tickets. Stay Tuned!